Montenegro and Romania met in the final match of the 15th Women's Mediterranean Handball Confederation (MHC) Championship – Nikos Papadopoulos trophy, which was held from 18 to 23 April in Podgorica.
However, while Romania won the tight fight 20:18 (5:5, 7:7, 8:6), it was the home side Montenegro who were crowned champions, winning the Nikos Papadopoulos trophy, as Romania are no MHC members and took part in the competition as a guest team, just like Slovakia.
Overall, eight European national teams (players born in 2006 and younger) took part in the competition, which followed the IHF Rules of the Game (Indoor Handball) but with some specific technical adaptations (explained here).
Montenegro and Romania had also met in the group stage, and then it was the tournament hosts who claimed a win, 20:16. The Montenegrins actually stayed unbeaten before the final, winning all their games in both the group and the main round.
The eight teams were originally divided into two groups, and then the two best sides from each group progressed to the main round. In the semi-finals, Romania then defeated Croatia 19:16 (8:4, 5:6, 6:6), and Montenegro proved too strong for Turkey, winning 13:9 (4:2, 3:5, 6:2)
Croatia, who defeated Turkey in the third-place game 22:14 (9:3, 8:3, 5:8), earned silver, while Turkey received bronze medals.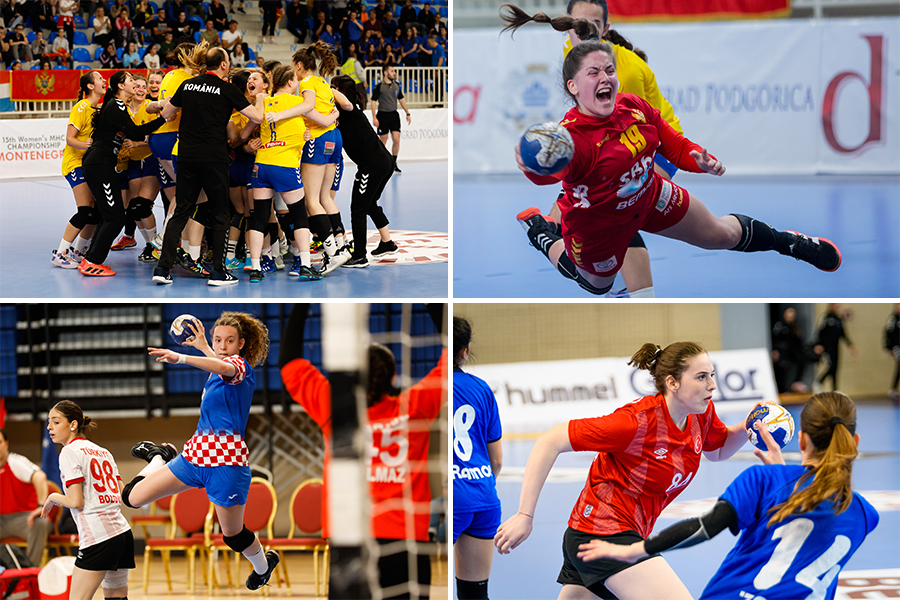 Final ranking
1. Romania
2. Montenegro
3. Croatia
4. Turkey
5. Spain
6. Slovakia
7. Greece
8. Kosovo
Photos: Stefan Ivanovic / Jozo Cabraja