Spain's men have won the 18th Men's Mediterranean Handball Confederation (MHC) Championship in Turkey overcoming Egypt in a one-sided final at the Turkish Handball Federation Hall in Ankara.
The championship for the 2004/05-born generation featured nine teams from three continents, including host nation Turkey alongside Croatia, Egypt, Greece, Italy, Kuwait, Montenegro, Romania and Spain.
45 games took place from 20 to 27 February 2022, with the championship following Mediterranean Handball Confederation rules which follow the IHF Rules of the Game (Indoor Handball), but with some specific technical adaptations (click here for more information).
Spain successfully defended their title, won in 2020 in Greece, going into the semi-final stage top of the preliminary round on 37 points after eight games, finishing as top scorers and with the best defence.
After dispatching Montenegro in the last four in a dominant display, 34:20 (11:7, 10:6, 13:7), the Spain team met Egypt, who had seen off Croatia in a tough semi-final encounter, 21:19 (6:4, 7:6, 8:9).
Egypt and Spain had met earlier in the championship, with the European side taking a 27:23 overall victory but dropping one period (9:11). However, the final was a one-sided event, with Spain taking a 10-goal lead into the final period to eventually win 40:29 (12:5, 15:12, 13:12). They won all 10 games in their title-winning campaign in Turkey.
Croatia secured bronze with a 30:18 victory over neighbours Montenegro, while Romania finished fifth, defeating Greece 28:26. Hosts Turkey ended in eighth spot.
"We played another great game to close the tournament and the truth is that we are very happy," said Spain coach Daniel Sanchez-Nieves to the RFEBM website. "This group has something special, not only for its quality and quantity of resources but also for its attitude, generosity and commitment among all.
"The approach in defence has been almost perfect and from the beginning we have been able to break up the game, everyone has been able to participate; Egypt have not lowered their arms but we have not given them an option, the truth is that we have worked hard to achieve a success that belongs to everyone: theirs, the clubs, the modernisation programme.
"We will see what happens in the future, but I think they will give us a lot of joy."
With the Men's EHF EURO 2028 taking place in Spain as one of the trio of host nations, Spain's future does look bright.
In Turkey, key players included legendary Spanish goalkeeper David Barrufet's son, Ian, who is a left wing, along with yet another pair of brothers, following in the famous footsteps of Alberto and Raul Entrerrios and Alex and Dani Dujshebaev: Djordje and Petar Cikusa.
The Cikusa brothers themselves are sons of former professional player Zoran and have triple nationality (Serbia, Croatia, Spain), but have opted to play for their place of birth, Spain, where they train at Barça, alongside Ian and under coach Raul Entrerrios.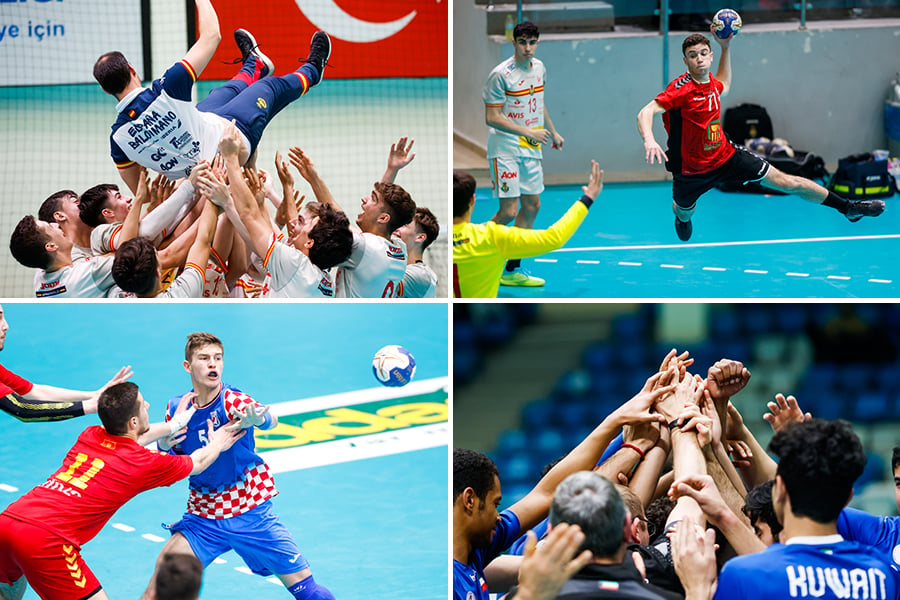 Final ranking
1. Spain (ESP)
2. Egypt (EGY)
3. Croatia (CRO)
4. Montenegro (MNE)
5. Romania (ROU)
6. Greece (GRE)
7. Italy (ITA)
8. Turkey (TUR)
9. Kuwait (KUW)
All games were streamed live and are available on demand on the Turkish Handball Federation Facebook page.